This International Women's Day, We Won't Back Down
Fahma Mohamed looks directly down the camera. She has a focus and tenacity well beyond her years. Calmly, firmly she calls on the British government to equip teachers to do more to prevent Female Genital Mutilation (FGM). The 17-year-old says: "We won't back down. We won't go away."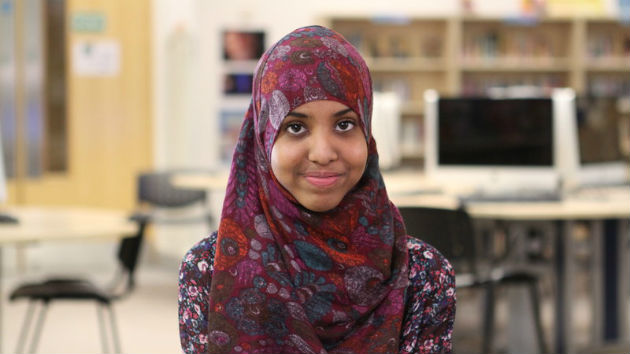 Fahma Mohamed, the British schoolgirl who took on FGM
Photo Credit: Fahma Mohamed
As we mark International Women's Day, it's easy to be overwhelmed by the challenges still facing women across the world. There is, though, real hope to be found in the countless stories of women and girls who, like Fahma, are fighting back on their terms to create real change thanks to the power of the internet and tools like Change.org — inspiring others and uniting women globally.
Fahma's story inspired Jaha Dukureh, who successfully called on President Obama to investigate the scale of FGM across the U.S. and Jaha's story in turn inspired Masooma Ranalvi in India, who has launched a petition alongside a group of FGM survivors, calling for an end to FGM in India — a brave and inspiring thing to do in country where FGM has been hidden in the shadows.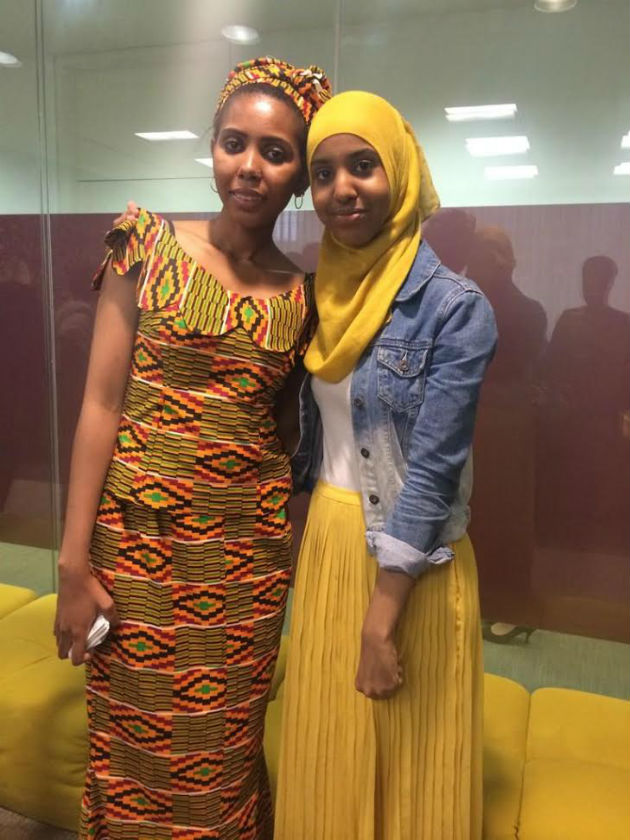 Fahma with Jaha Dukureh, the woman she inspired to start a campaign in the United States
Photo Credit: Fahma Mohamed
Then there are stories like Amanda Nguyen's. One afternoon she visited a rape crisis center months after having survived the horrible ordeal of sexual assault. While she expected this to be the step that started to bring her closure, what she found was disregard for what victims had endured and little protection for their rights.
She's campaigning to improve care after sexual violence and to protect the rights of survivors across the U.S. She has the backing of Funny or Die, Senator Jeanne Shaheen, and more than 69,000 people who care about justice for rape survivors. You can join her here.
Computer scientist Alan Kay said "the best way to predict the future is to invent it," and I'm reminded of that every day when I see women using Change.org to shape the global news and political agenda — surged forward by the power of their personal experiences. Two mothers, on opposite sides of the world, tell this story as profoundly as you will ever see.
When Nora Fraisse's 13-year-old daughter killed herself after being bullied at school in France, Nora knew she had to everything she could to stop this from happening to anyone else. She bravely told her story to millions of people across France and built a powerful movement — persuading the French government to introduce sweeping bullying prevention and support programs, including a national awareness day and a crisis hotline.
Thousands of miles away in the U.S. state of Indiana, Danielle Greene was living a strikingly similar nightmare. Her daughter, Angel, had taken her own life after two years of bullying. Danielle has been campaigning in memory of her daughter to uphold legislation that helps schools tackle bullying. She won in Indiana and now her campaign is going national.
These women are part of a growing trend at the intersection of political engagement, technology and gender equality. We know that when women have the confidence to tackle challenges, they are often more successful: although men are 38 percent more likely to start a petition on Change.org, women are 14 percent more likely to win. Women win because they are amazing storytellers, willing to expose their vulnerability, which rallies others behind them. They win because they are natural sharers, building community and engaging their friends, family and wider networks. And women win because they are persistent, able to withstand the struggle when things get tough, and see their campaigns through to victory, turning moments of tragedy and fear into joyous, world changing movements.
These are ordinary women. They are women who, at least at first, do not see themselves as activists or leaders, yet they stand up, mobilize communities, and engage with governments and companies to solve the problems that impact their families and their futures.
It is these women and girls, and all the people who raise their voices to support them, that give me hope for the future of my daughters and women everywhere. While there is a long road to true equality, with our own stories as inspiration and using technology to spread those stories to others, we can all be as powerful as Fahma, Jaha, Masooma, Amanda, Nora, Danielle and the millions of other women fighting to make the world a better place.
Join them by adding your voice. Or tell your own story and start your own campaign. What will you change?
This post is part of a blog series produced by The Huffington Post in conjunction with International Women's Day, celebrated on March 8, 2016. A What's Working series, the posts address solutions tied to the United Nations' theme for International Women's Day this year: "Planet 50-50 by 2030: Step It Up for Gender Equality." To view all of the posts in the series, click here.
— This feed and its contents are the property of The Huffington Post, and use is subject to our terms. It may be used for personal consumption, but may not be distributed on a website.
After Clicking on One of the Links Below, Just CLICK the "Click Here to Agree and Continue" Button in the "Informed Consent and Participation Agreement" Form... to Begin Your Own Personal Q & A Session on How Laminine and Laminine Omega +++ Can Help You Achieve PERFECT Health.