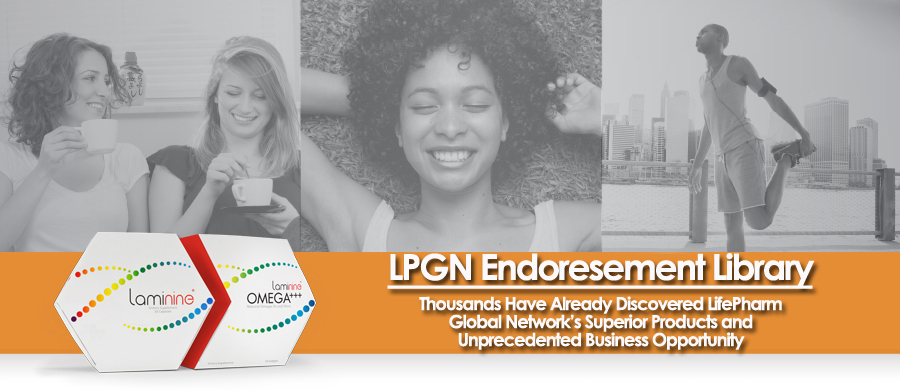 See what the buzz is about
"Laminine changed my life both physically and financially. Since my own health has improved, we also hope to share LifePharm Global as a way for people to make a living. We intend to make Laminine a household brand name, because it truly is 'the miracle of life in a capsule,' not only in the Philippines but also globally. It is a crime not to share the amazing benefits of Laminine."
Emily S., Philippines

Laminine Endorsements >
"My husband and I started taking Laminine in June 2013 and then Laminine OMEGA+++ in December 2013. Now he sleeps very well and his mood has improved. I feel very happy and have less stress in my life. Each day we feel better and younger (we are in our 60s). I'm so happy we have these products and I continue to share with friends and relatives the opportunity to have excellent health and wealth."
Tatyana S., Emerging Market

Laminine OMEGA+++
Endorsements >
"The wonderful LifePharm Global compensation plan solved a few important issues in my life. When the stress of financial hardship eased, I became happier and healthier in every way. What I am happiest about is that the people who I recommended Laminine to are really excited and grateful for this product. They now have the opportunity to share it and create an income stream of their own."
Svetlana G., Emerging Market

LPGN Business Opportunity
Endorsements >
These statements have not been evaluated by the Food and Drug
Administration. This product is not intended to diagnose, treat, cure, or prevent any disease.