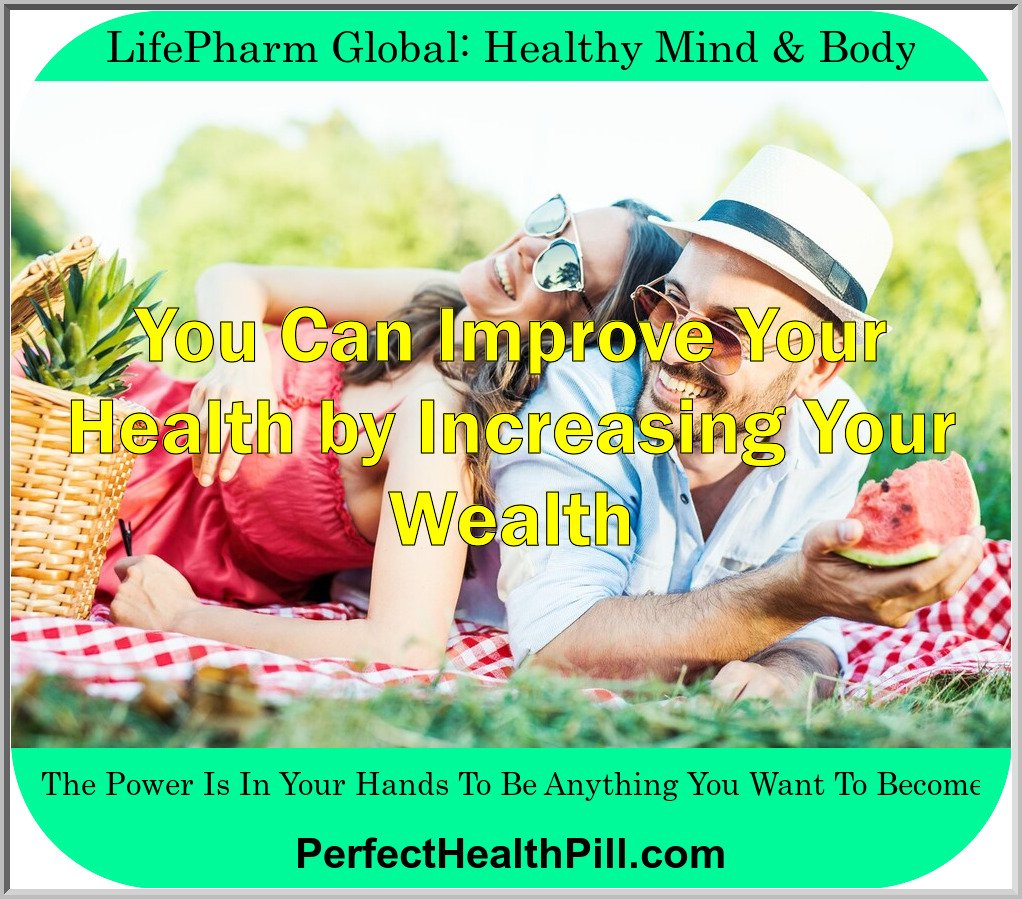 It's safe to assume nearly all people are eager to find a way to grow their income. Why? Because they're aware more money would help them afford a healthier lifestyle. It should come as no surprise that data shows that health is directly correlated with income and wealth. The good news is even though low-income can negatively impact one's health, that means increasing one's wealth could improve it. Easier said than done, right? Well, it actually be more achievable than you think.
Spending More Money on Health
The amount of money being spent on healthcare has been on the rise for many consecutive years. That means more countries and more individuals are spending money trying to get better after falling ill. The projected healthcare expenditure has been estimated to increase every year by 5.5% from 2018 to 2027. Ideally, it would be great if more people were spending money to stay healthy instead of trying to get better. Again, this would require implementing solutions that would allow more people to increase their annual income.
Be Inspired by the Numbers
According to an Urban Institute study from April of 2015, there's a noticeable decline in percentage of adults who report being in fair or poor health as their annual income increased from less than $35,000 up to $100,000 or more. By simply having a higher income, more American adults would lower their risk of having heart disease, diabetes, stroke, and other chronic diseases.
In short, greater access to resources that protect and improve health would significantly improve with greater income. Many individuals and families would be spared from experiencing the following health challenges:
Higher infant mortality rates

Higher rates of disease

Living in areas that lack stable jobs and better schools

Inability to afford regular and nutritious meals

Higher rates of anxiety and depression

Lower life expectancy
All of these factors have been proven to be directly influenced by having a lower income. The only way to reduce the risk of experiencing these health-related challenges is to increase access to opportunities with higher income potential.
Start by Increasing Annual Income
Establishing more opportunities to increase one's income is a big step in the right direction to help empower more people to improve their health. Increasing one's wealth to create generational wealth is the other half of the solution. Rates of illness and shorter lifespans can be avoided by future generations when a new cycle of wealth is passed down by the previous generation. Creating generational wealth will ensure the growing population of people suffering from health issues will start declining in the years ahead.
Improving Health with Sustainable Wealth
What if there was a company that offered everyone the opportunity to earn income while improving their health? And what if that company offered an opportunity to earn income for inspiring others to improve their health? Well, a company like that exists, and that company is LifePharm. The company's mission is to offer healthy living and sustainable income for everyone through its unique health products and business opportunity. LifePharm wants to help others live long and healthy lives by increasing opportunities for both better income and more wealth.
LifePharm is on a mission to help people improve their health by offering nutritionals and skin care products powered by egg bioactive growth factors. LifePharm has been creating a unique line of health and beauty products over the past 8 years designed to help consumers age healthily. By addressing a person's health on a cellular level, LifePharm's products are able to deliver a wide array of health benefits. Those health benefits include:
As a company, LifePharm has always had a great deal of confidence in the efficacy of its' products. Which is why LifePharm has allowed the stories of its customers to be the focal point of its marketing efforts. You have the opportunity to transform your personal experience with LifePharm's products into a business with just 3 steps:
Try- After trying LifePharm's products, you can sign up to be an IBO (Independent Business Owner) and begin receiving compensation for sharing your stories with family, friends, and other potential customers.

Talk- As your business grows, your income with LifePharm grows too. You will continue to receive a commission every month you remain an active business owner.

Teach- You can simultaneously improve your health and earn income through LifePharm by teaching others these same steps.
Better Income Today Equals Better Health Tomorrow
Your long-term health and the lifestyle you'll enjoy when you retire is greatly influenced by your economic status. It is not too early or too late to start making a difference on your current financial status.
As a company, LifePharm is on a mission to address this specific cause of poor health, especially amongst the growing aging population. LifePharm offers a unique business opportunity that addresses the financial strain a lack of wealth has on one's health.
This business model not only addresses the root cause of poor health with products that support healthy aging, but it takes the solution a step further. The health gained fro taking the scientifically proven products is supported by increasing the income and wealth of customers who decide to become business owners. By creating economic empowerment, LifePharm is delivering a real solution to a global problem in need of being solved today.