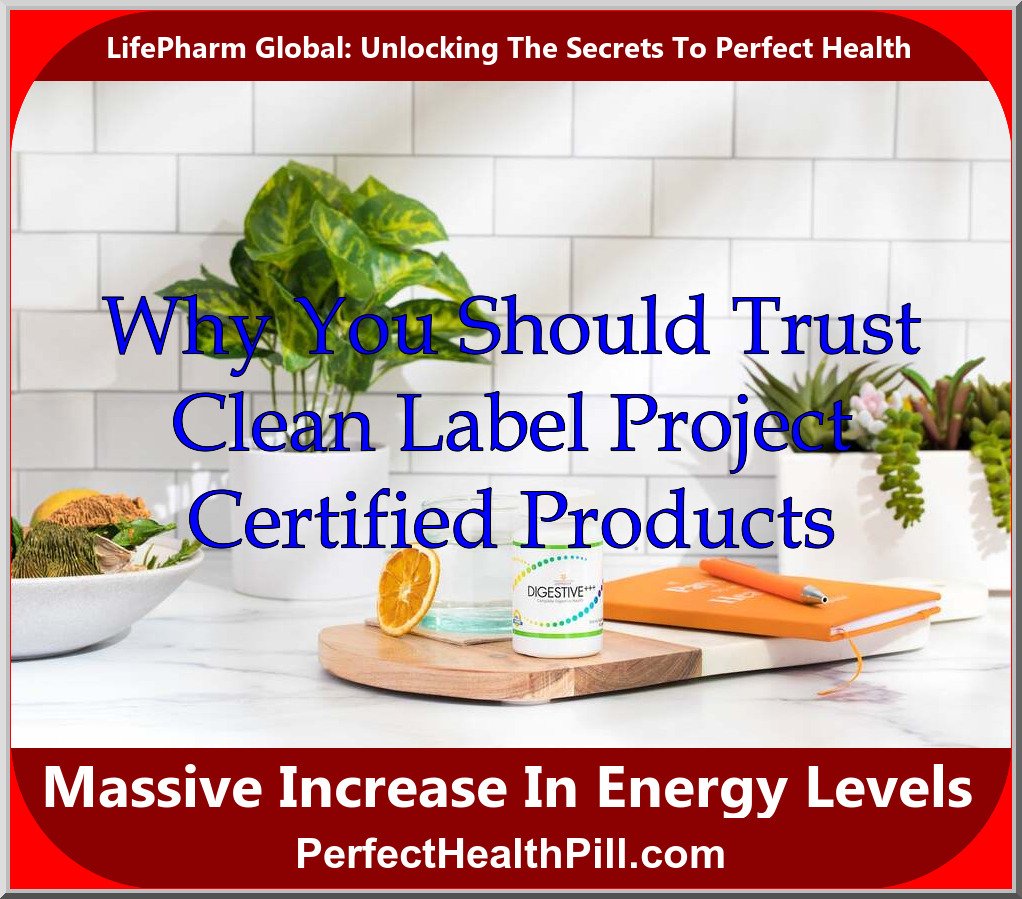 Are the ingredients in your meals a concern to
you
? Do you want to know more about the items you put in your cart at the grocery store and the process behind how they got there? How do you know your favorite "healthy" products are actually good for you and not just marketed as
healthy
?With so much marketing and labeling jargon out there, how can you find trustworthy information?
The Clean Label Project is an organization that seeks to empower consumers with truthful information about product content. It was founded in 2017 by scientists and parents who wanted to shake up the processed food industry.
This article aims to give a general overview of the Clean Label Project and address frequently asked questions regarding its functions, target audiences, and origins.
What is the Clean Label Project?
The Clean Label Project is a consumer advocacy group that ensures consumer safety and transparency in the food industry.
The Clean Label Project is committed to empowering us with accurate consumer product labeling and knowledge about the actual contents inside their food.
They research products on the market in their third-party lab and provide independent ratings for over 80 different product categories, including pet food, infant formula, bottled water, and more.
In addition to providing ratings of product purity and cleanliness, the organization also offers resources to help consumers make informed decisions about which foods are best for them and their families.
The Clean Label Project's website and social media presence provide educational information on product labels for nutrition labels, ingredient lists, and product recall.
To increase trust between brands and consumers while advocating for healthier products on store shelves, the Clean Label Project ensures that your family's health comes first.
Contaminants in Consumer Products
Heavy metals and environmental contaminants can be found in many finished products, including foods, supplements, and cosmetics.
Although these pollutants might not always be disclosed on a product's label or packaging, they can nonetheless represent a severe threat to customers' long-term health.
The Clean Label Project is working to reduce this danger by rigorous product testing for heavy metals and environmental contaminants so that consumers can make informed decisions about what they buy.
With its rigorous testing protocols and independent rating system, the Clean Label Project is helping to protect people from potential health hazards associated with these product contaminants.
By choosing products with the Clean Label Project's seal of approval, you can rest assured that your family's safety is a top priority.
Make sure your food and other products are free from dangerous levels of heavy metals and environmental contaminants – choose products that have earned the Clean Label Project seal of approval today.
Dangerous levels of contaminants
The dangers of harmful levels of heavy metals and environmental contaminants in baby food products can be highly concerning for parents.
The Clean Label Project recently conducted rigorous product testing and found that many products contained dangerous levels of these toxic metals.
These contaminants put infants at risk for developmental issues and other health problems, so it's essential to ensure the safety of your family's food.
Fortunately, the Clean Label Project provides an independent rating system for you to trust when making informed choices about what is safe for your child.
Look out for their seal of approval on baby food product packaging – it's an easy way to protect your little one from potentially harmful toxic chemicals.
Certification Programs Used by the Clean Label Project
The Clean Label Project is dedicated to helping parents make informed decisions about what goes into their babies' bodies by providing trustworthy information and rigorous product testing standards for safety and cleanliness.
Led by Jackie Bowen, the executive director, the Clean Label Project utilizes a range of certification programs to ensure that baby food packages meet their stringent criteria.
One such program is the Product Integrity Evaluation Program, which tests products for hazardous chemicals, metals, and other toxins.
Additionally, the Clean Label Project uses the Non-GMO Verified Seal to certify that products are free from genetically modified organisms (GMOs).
Also, the USDA Organic Certified Seal guarantees that no artificial pesticides or fertilizers were used in the food's growth.
These certifications and compliance programs provide added reassurance to parents looking for safe, healthy options for their children. With these labels on food packages, shoppers can be sure they're getting only the best ingredient quality in every meal they prepare.
Furthermore, through its commitment to protecting our families and providing reliable information about product ingredients, the Clean Label Project is making a real difference in creating a healthier environment for all of us.
How do you get a Clean Label Certification?
Getting certified by the Clean Label Project is the first step in ensuring your products are free from potentially hazardous ingredients. LifePharm has supplied evidence of compliance with its rigorous standards to receive product certification.
What changes are expected for LifePharm products?
LifePharm products are already safe with natural ingredients; the new packaging will include the Clean Label Certificate and will have subtle changes to the appearance of the capsules.
IMMUNE+++ is the first product now going through the Clean Label conversion. The titanium dioxide used as a coloring compound has been removed, giving the vitamins a more natural look. The product is not changing, so our customers can have confidence in having the same exciting results.
Which LifePharm products are getting the Clean Label Certification?
The next products from LifePharm on track to get the Clean Label Certification are Omega+++ and Digestive+++.
OMEGA+++ is our formula designed to improve circulatory health and contains omega fatty acids 3 and 9. This product also contains vitamin K2, and borage oil, among other ingredients that work in unisen to promote heart health and improve circulatory function.
DIGESTIVE+++ is a blend of prebiotics, enzymes, and probiotics designed to improve your digestive system. Probiotics aid the development of health bacteria in your digestive track and prevent harmful bacteria from multiplying rapidly and harming your health.
Titanium Dioxide will be removed from both products to meet the Clean Label Project's Certification requirements.
This will reduce the color of the softgels and capsules in the products, but will not interfere with the products efficacy.
These listed products will have the same formulation and excellent results; they are free of GMOs, heavy metals, and toxins. They are all-natural and safe, lacking the additional requirements for the Clean Label, which will take some time to get certified.
What other initiatives is LifePharm involved with?
LifePharm is dedicated to choosing sustainable sources, non-GMO; their products are prepared in cGMP and monitored in FDA facilities; everything is clinically tested for safety and free of heavy metals, pesticides, and contaminants made at our home in the USA.
Live a Healthy Longer Life
The Clean Label Project has been a groundbreaking opportunity to empower consumers to make more informed decisions about the products they are buying.
Awareness of the project has grown significantly over the years and continues to inspire more mindful shopping habits.
Knowing what clean labels mean, understanding certifications and third-party verifications, and being aware of potential health hazards are critical steps in making select and healthier purchases.
With this information, you may shop with assurance for healthier items for you and your family.
These standards of natural and safe products are alongside the ethics and business practices of those at LifePharm .
Check the website today and discover their health and wellness products designed to change your life.
Find More Information About Omega+++ Here